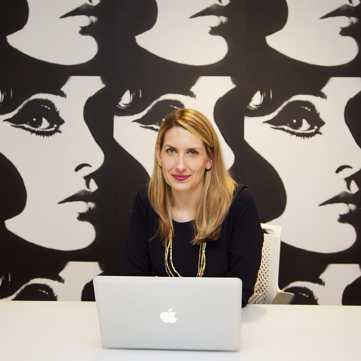 About Melissa
Melissa is an established digital marketing and content consultant with over 19 years of experience in editorial, e-commerce, and social media with a focus on fashion, beauty and lifestyle. She is an analytics-driven creative with a passion for developing revenue-generating multi-platform marketing strategies, engaging content, and defining brands. She is passionate about cohesive brand messaging and a customer journey focus. Melissa is also well-versed in all social media platforms, having grown brand platforms to over one million users.
Since beginning her consulting work in 2014, Melissa has consulted with brands and retailers including J.Crew, Madewell, White + Warren, LoveShackFancy, Of Mercer, SoulCycle and Gwynnie Bee. Her writing and editing has been featured in Vogue.com, Glamour.com, FoodandWine.com, CondeNastTraveler.com, Teen Vogue, PEOPLE.com, NY Post, New York magazine, NYLON, The Huffington Post, and more. Her previous roles include VP of Editorial at mobile marketplace Spring where she oversaw Copy, Creative (Photo & Design), Social Media, Brand Marketing and Visual Merchandising. Previously she held roles including Editorial Director at Gilt.com, Fashion & Beauty Director at PopSugar.com and Style Director at PEOPLE.com.
She has been featured as a style and e-commerce expert on TV, print and digital, including Wall Street Journal, AP, Chicago Tribune, ABC News, Adweek, Elle.com, San Francisco Chronicle, Racked.com, Glossy.co, The Style Line, The EveryGirl.com and TheCoveteur.com among others.
Specialties include: Digital marketing strategy, marketing calendars, brand messaging, editorial strategy, content creation (focus on fashion, beauty, and lifestyle), creative direction, social media strategy (organic and paid), e-commerce/retail copy, sponsored content, fashion direction, mission statements, brand voice guidelines, visual merchandising, influencer programs, and video content development.
Contact Melissa at: mlg@mlieblinggoldberg.com